Our country has gone through a long history of decriminalizing and even legalizing cannabis. It first started in 1973 Oregon, where cannabis was first decriminalized. Other states quickly followed suit during the 70s. However, it wasn't until 1996 that medicinal marijuana became available, which was in California. Other states again followed suit, with some states allowing not just the usage of medicinal marijuana, but also the cultivation.
In 2011, a report was released that demonstrated half of the people would support full legalization of Marijuana and Colorado and Washington were the first states to listen to the voice of the people one year later. Since then, public support for legalization has continued to rise, and more and more states are legalizing what is now known as the "green gold" not just for medicinal use, but also for recreational use.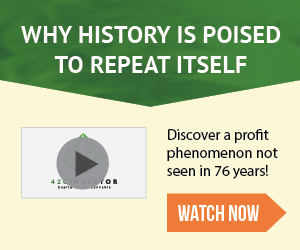 The internet is flooded with images of marijuana dispensaries, including those that are effectively holes in the wall. This made me think that marijuana was an actual business, particularly now that it is decriminalized, and sometimes even fully legalized.
If something is a business, there is money to be made and since this is an emerging sector with a huge potential for growth, the investor in me became very interested. In searching for ways to get a foot in the cannabis door, I came across 420 Investor, a program designed by Alan Brochstein, who promises to help you capitalize on cannabis. But how does he claim to do that?
What is 420 Investor?
Brochstein got his foot in the door when he wrote "The 420 Investor Guide to Cannabis Stock". This provides people with an inside view on how they can get started with investing in the cannabis market. Industry experts have predicted that the industry will grow by at least $150 billion dollars, which really demonstrates how important it is to get in there now. The guide is completely free and, once I had completed it, I couldn't wait to find out more.
Basically, 420 Investor is a community. It is a place where people can get together to find out which marijuana companies are growing or shrinking. This is done through mutual cooperation, but also because Brochstein interviews the CEOs of these companies and performs in-depth analysis. Basically, whenever you go to the platform, you will receive objective information in real time about which companies are the ones to watch right now, helping you make a profit from cannabis.
Additionally, 420 Investors allows you to take part in the weekly "Mid-Week Chat", which is a weekly one hour question and answer with Brochstein himself. This allows you to really get a feel for how the industry is changing and how you can profit from that. It is also an opportunity to learn more about the analysis that Brochstein does and why he makes certain recommendations.

Prices and What You Get
420 Investors works on a monthly subscription fee. At present, the fee is $54 per month. However, you can also choose to pay for a full year, which costs $540, meaning that you get two months for free. For this price, you will get:
What I Liked about 420 Investor
Brochstein is highly respected in the industry and knows what he is talking about. This means you can trust his advice.
You can read the Guide to Cannabis Stock before you decide to sign up to the program, which means you will already have a greater understanding of what is involved.
Members receive access not just to real time hints and tips, but also to a weekly question and answer session with Brochstein.
420 Investor is a community, which means you will get to work together with other people like you. This is possible through the members only function, which includes a chat room and an extensive forum where any discussions relating to investing can be held.
The program is suitable for beginners and advanced traders alike.
It works for people with short and long term trading styles, meaning you don't have to reinvent the wheel either.
It is likely that this industry will only get bigger, as more and more states are getting ready to legalize. This means that the potential for growth is huge.
What I Didn't Like about 420 Investor
As an investor, I know about the importance of having a diverse portfolio. Cannabis is a new field, which means I was happy to add it to my portfolio. However, 420 Investor only offers cannabis, which means I have to go elsewhere for information on my various other stocks and bonds.
Although there is clear and significant growth in the cannabis industry, it has happened before (in the United Kingdom) where legislation has changed, returning the product to its previous illegal status. If this were to happen, you will have lost your advantage.
The Final Verdict
I don't believe that any state government will repeal the decriminalization or legalization of marijuana. Particularly when we consider the fact that public support is growing ever more, this would be political suicide. Marijuana has been popular for hundreds of years on the black market, which means that interest is likely to grow massively now that it is legal. This means that the open market on which cannabis now operates is there to invest in, and it would be poor judgement to ignore it in any way.